3 Hour Change in Barometric Pressure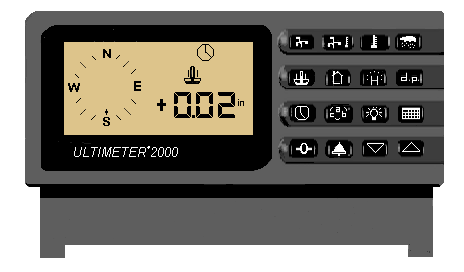 The screen is displaying the change in barometric pressure, measured over the last three hours, which is the U.S. Weather Service standard interval.
On an actual ULTIMETER 2000 this reading is updated every 10 minutes.
For any other current reading, click on the appropriate function key.

"Keep a weather eye on Peet Bros."